Instrument: EURUSD
Intraday: Bullish
Technical Analysis
Preference: Buy position is envisaged if price trades above key level at 1.18358 with take profit at 1.18902
Alternative scenario: Sell position is envisaged if price trades below 1.17658 with take profit at 1.16928
Fundamentals:
Unemployment Claims (USD) 1:30 PM

ISM Non-Manufacturing PMI (USD) 3 PM
Comment: This pair got rejected after it hit a new higher high at 1.2000 and most buyers closed out on their long positions. However, this pair was unable to break below the bullish structure or support level so it is envisaged to trade higher today.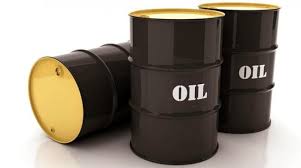 Instrument: OIL
Intraday: Bearish
Technical Analysis
Preference: Sell position is envisaged if price trades below 43.80 with take profit at 43.57
Alternative scenario: Buy position is envisaged if price trades above 44.54 with take profit at 44.84
Fundamentals:
No major economic data with direct bearing to this commodity
Comment: Oil was bearish yesterday and this can be attributed to a series of mixed news from the Oil market with EIA crude oil inventories showing a huge supply cut of over 7.1m against expected forecast but this good data was immediately dampened by gasoline demand crashing seriously.