Instrument: EURUSD
Intraday: Bullish
Technical Analysis
Preference: Sell position is envisaged if price trades below 1.18330 with take profit at 1.17250
Alternative scenario: Buy position is envisaged if price trades above key level at 1.18745 with take profit at 1.19500
Fundamentals:
Average Hourly Earnings m/m (USD) 1:30pm
Non-Farm Employment Change (USD) 1:30pm
Unemployment Rate (USD) 1:30pm
Comment: The instrument is expected to trade narrowly ahead of the all-important Non-Farm Employment Change and other job data from the United States. A better than forecasted data will strengthen the Greenback leading to a sell-off on the pair.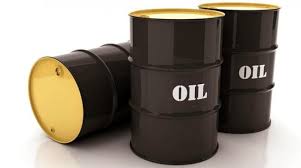 Instrument: OIL
Intraday: Bearish
Technical Analysis
Preference: Sell position is envisaged if price trades below 43.79 with take profit at 43.39
Alternative scenario: Buy position is envisaged if price trades above 44.00 with take profit at 44.30
Fundamentals:
No fundamental with direct impact on the instrument
Comment: The Oil market sold yesterday and the general trend of the instrument seems to enjoy a major pullback. The slump in demand for Oil Extracts such as Gasoline has made prices very bearish and even though it is expected that price would soon recover and start pushing back up.