Instrument: US30
Intraday: Bearish
Technical Analysis
Preference: Sell position is envisaged if price below 27647 with take profit at 27496
Alternative scenario: Buy position is envisaged if price trades above 27845 with take profit at key level 28003
Fundamentals:
None with a direct impact on the index
Comment: Wall Street plunged Thursday as big tech gave up early day gains and signs of a slowdown in the labour market raised concerns about the strength of the recovery when Congressional efforts to make progress on a stimulus package failed to win enough votes to proceed.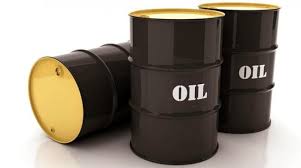 Instrument: OIL
Intraday: Bearish
Technical Analysis
Preference: Sell position is envisaged if price trades below 39.62 with take profit at 39.32
Alternative scenario: Buy when price trades above 40.22 with take profit 40.54
Fundamentals:
Baker Hughes Rig Count (US) 6 PM
Comment: Oil prices declined as there is a strong decline in demand for crude oil products. The commodity has been pressured by rising stockpiles in the United States amidst pandemic induced attrition in crude oil demand. Black gold is envisaged to consolidate around the $39 price region today.