Instrument: OIL
Intraday: Bullish
Technical Analysis
Preference: Buy position is envisaged if price trades above 40.28 with take profit at 40.56
Alternative scenario: Sell position is envisaged if price trades below 39.74 with take profit at 39.24
Fundamentals
No major economic data with bearing on the commodity
Comment: The commodity has been pressured recently by the apparent glut in the market as the sentiment of a second wave of COVID-19 and shutdown of some sectors within economy dampened the optimism of ''total recovery''. The commodity is envisaged to recover some lost ground today as reports show that Iraq has improved its compliance with its production quota coupled with the optimism of a quick recovery of Donald Trump as stated by his doctors.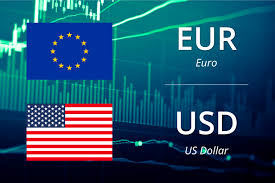 Instrument: EURUSD
Intraday: Bullish
Technical Analysis
Preference: Buy position is envisaged if price trades above 1.17351 with take profit at 1.17460
Alternative scenario: Sell position is envisaged if price trades below 1.17184 with take profit at 1.17077
Fundamentals
ISM Non-Manufacturing PMI (US) 3 PM
Eurogroup Meetings (EUR) All-day
Comment: The dollar traded flat against major currencies last week as the return of risk aversion weighed on the Greenback. The dollar was further weakened by the news that President Donald Trump contracted the novel virus and the release weaker than expected Non-Farm Payroll data from the US. The pair is envisaged to trade bullish today pending the outcome of the Eurogroup meetings and the ISM Non-Manufacturing data from the US.