Instrument: EURUSD
Intraday: Bearish
Technical Analysis
Preference: Sell position is envisaged if price trades below 1.17970 with take profit at 1.17842
Alternative scenario: Buy position is envisaged if price trades above 1.18117 with take profit at 1.18233
Fundamentals:
None with direct impact on the pair
Comment: The dollar edged higher in early European trade Monday, with negotiations over the latest stimulus measures in the U.S. in difficulties as the election approaches.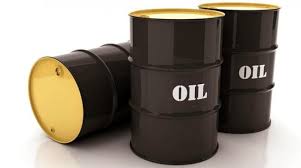 Instrument: OIL
Intraday: Bearish
Technical Analysis
Preference: Sell position is envisaged if price trades below 42.21, with take profit at 41.90
Alternative scenario: Buy position is envisaged if price trades above 42.47 with take profit at 42.79.
Fundamentals:
No major economic data with a direct bearing on the commodity
Comment: Oil prices dropped for a second straight session on Monday as U.S. producers began restoring output after Hurricane Delta weakened, while a strike that had affected production in Norway ended. Crude rallied last week as traders factored in the production hit from Hurricane Delta and as the U.S. inched closer to more fiscal stimulus. However, prices retreated on Friday after Norway's oil workers agreed to a settlement that will restore production at six fields shut down by the dispute and prevent an escalation to another six.