Instrument: EURUSD
Technical Analysis
Bearish Preference: Sell position is envisaged if price trades below 1.18424 with take profit at 1.18269
Bullish Preference: Buy position is envisaged if price trades above 1.18592 with take profit at 1.18749
Fundamentals:
Core Retail Sales m/m (US) 2:30 PM
Retail Sales m/m (US) 2:30 PM
Fed Chair Powell Speaks (US) 7:00 PM
Comment: The dollar index steadied in the early session but remains under pressure as the return of fresh restrictions in some US states weighs on risk appetite. The political climate in the United States is not so clear as the camp of President Donald Trump resisted any cooperation with Joe Biden's transition team and could hamper the plans of the incoming President on stabilizing the economy and clamping down on the spread of the novel virus.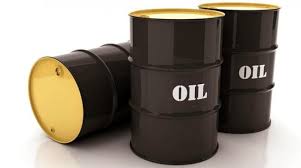 Instrument: OIL
Technical Analysis
Bearish Preference: Sell position is envisaged if price trades below 43.67 with take profit at 43.00
Bullish Preference: Buy position is envisaged if price trades above 44.27 with take profit at 45.00
Fundamentals:
OPEC-JMMC Meetings (All-Day)
Comment: The commodity is envisaged to continue its recent rally as expectations that OPEC and its allies will extend production cut for at least three months and the announcement by Moderna Inc that its COVID-19 vaccine was 94.5% effective in preventing infection will drive optimism of faster than expected economic recovery.