Instrument: OIL
Technical Analysis
Bearish Preference: Sell position is envisaged if price trades below 43.67 with take profit at 43.00
Bullish Preference: Buy position is envisaged if price trades above 43.84 with take profit at 43.29
Fundamentals:
Crude Oil Inventories (US) 4:30 PM
Comment: Crude oil was pressured by the stockpile data released by the American Petroleum Institute (API) on Tuesday. The data confirmed that U.S. crude stockpiles rose by 4.2 million barrels last week far above forecast. The OPEC+ Ministerial meeting held yesterday made no formal recommendation and could not boost the commodity ahead of the general meeting of OPEC later this month. The call from Saudi Arabia to other oil-producing nations, especially Russia to be flexible in their policies in 2021 to support oil prices could further support prices.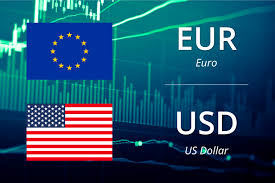 Instrument: EURUSD
Technical Analysis
Bearish Preference: Sell position is envisaged if price trades below 1.18944 with take profit at 1.19119
Bullish Preference: Buy position is envisaged if price trades above 1.18732 with take profit at 1.18546
Fundamentals:
No major economic data with direct bearing on the pair
Comment: The greenback is trading lower against a basket of major currencies as weaker than expected Consumer Price Index data weigh on sentiment. The dovish stance of the US Federal Reserve Chairman, Jerome Powell yesterday further pressured the already weakened currency. Powell said that there is a long way for the economy of the United States to recover fully from the impact of the novel virus amidst a rising number of new infections daily. The trend on the pair favours the bulls as it continues to trade within an upward channel.